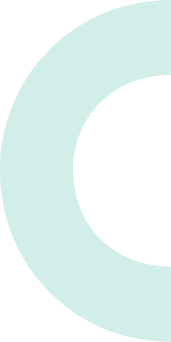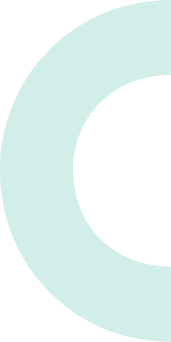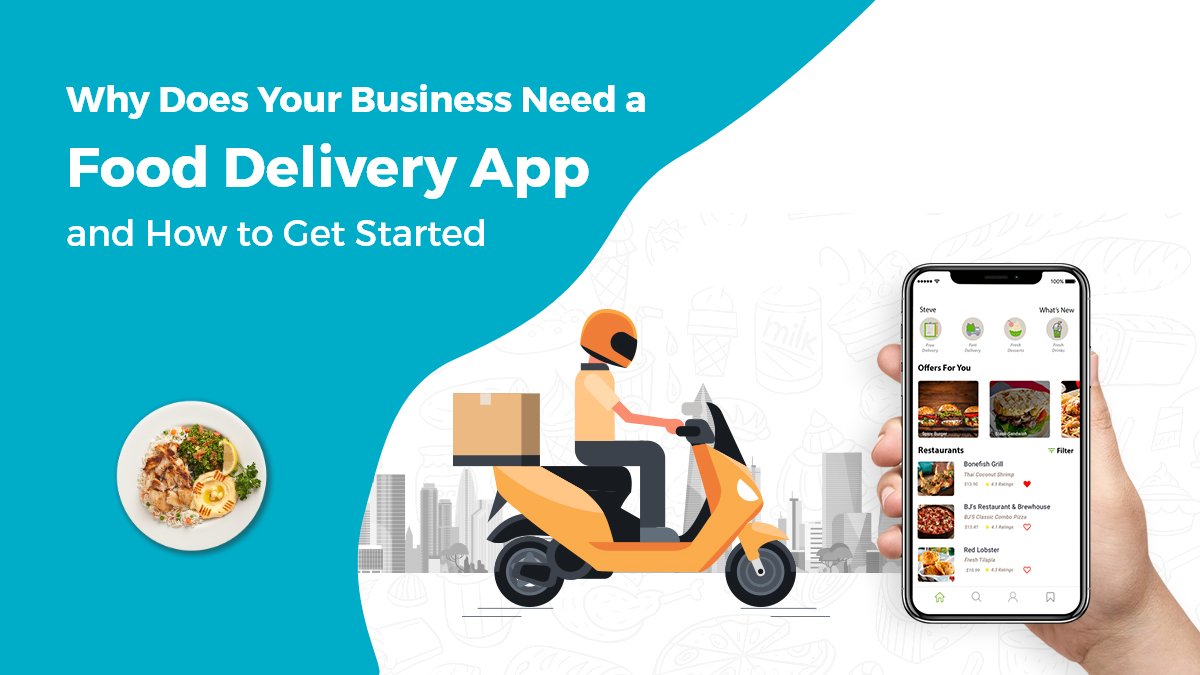 December 06, 2022 by Sakshi Aggarwal
59 Views
Businesses after COVID are going through several changes, and the food industry is no different. Restaurants that have been doing dine-in are now struggling to keep up with the demand for delivery and takeaway.
This has led to a rise in third-party food delivery apps like Uber Eats, Zomato, and Swiggy. While these apps have made it easier for customers to order food from their favorite restaurants, they've also taken a cut off the restaurant's profits.
So why do restaurants need their own delivery app in 2023? Today, in this blog, we will find out the same, along with several other crucial factors. However, let's go through the market scenario of food delivery apps first.
Why Should You Invest in a Food Delivery App?
As per a report by Statista:
The Food-delivery segment's amounts to USD 312,153 million in 2022.
The Grocery Delivery division is supposed to offer a revenue growth of 22.8 percent in 2023.
The revenue is predicted to witness an annual growth rate of 7.5%, displaying a market volume of USD 182,327M by 2024.
The user penetration of food delivery mobile apps in the UAE is predicted to continually rise to US$2.18bn in 2022, with an expected annual growth rate of 8.5% ( CAGR) by 2026. Hence, the demand for a food delivery app development company in the UAE will also increase.
Apart from this, there are several benefits of investing in a food delivery apps, which are as follows:
Enhanced Need for Delivery After COVID

COVID-19 has impacted the restaurant industry in a big way. With people being advised to stay home as much as possible and practice social distancing, there has been an enhanced need for food delivery. More and more people are turning to food delivery apps to have their meals delivered right to their doorstep. This trend is only expected to continue in the coming months, making now a great time to invest in a food delivery app.

Increased Customer Loyalty

Customers with a good experience with your app will likely become loyal users. And with the increased need for delivery, customers are looking for apps that they can rely on to get their food delivered quickly and safely. By investing in a quality food delivery app, you can increase customer loyalty and build a base of repeat users.

Opportunities for Expansion

With the restaurant industry changing rapidly, there are opportunities for expansion into new markets. If you have a quality food delivery app, you can tap into new markets and reach new customers. This is especially important now as restaurants are struggling to survive and need all the business they can get.

Boost Your Marketing Efforts

A food delivery app can be a great marketing tool. You can use it to promote special offers and discounts from restaurants, enticing new customers to try your service.
You can also use push notifications to keep customers informed about new menu items, special events, and other news. By using a food delivery app, you can make it easy for customers to connect with your brand and learn more about what you have to offer.

Reduce Operational Costs

Last but not least, food delivery apps can help you to save on operational costs. With in-app features such as GPS tracking and order management, you can streamline your restaurant's operations and cut down on unnecessary expenses. With a food delivery app, you can focus on what's important – running a great restaurant!
What Features Your Food Delivery App Must Have?
Here are 7 essential features that your food delivery app must have:
User-Friendly Interface: The first thing users will notice about your app is its interface. It needs to be simple, clean, and user-friendly so that users can easily navigate through the app and find what they are looking for. If your app's interface is confusing or difficult to use, users will simply delete it and move on to another option.
Search Functionality: Users should be able to search for specific items on your menu easily and quickly. Include filters so that users can narrow down their search results based on their preferences (e.g., price, cuisine type, dietary restrictions).
Order Tracking: Once a user has placed an order, they should be able to track their order in real time so that they know when to expect their food. Include push notifications so that users are alerted as soon as their food is on its way.
Customer Support: If something goes wrong with an order or a user has a question, there needs to be some form of customer support available so that issues can be resolved quickly and efficiently. Include a live chat option or 24/7 phone number so that users can get help when they need it.
Payment Options: Your app should offer multiple payment options so that users can pay for their orders in the most convenient way. Include credit/debit card payments, PayPal, and even cash-on-delivery options.
Rewards Program: Encourage customers to keep using your app by implementing a rewards program. Offer discounts or points for every purchase, which can be redeemed for future orders.
Social Media Integration: Allow users to share their experience with your app (and food) on social media platforms such as Facebook and Twitter. This will help you to attract new customers and improve your brand awareness.
Business Models of a Food Delivery App
There are two types of food delivery business models, i.e., Aggregator business mode and Inventory Model.
Aggregator Business Model- In this business model, the food delivery app works as a platform that connects the customers with the restaurants. The app does not have any inventory of its own, and it simply facilitates the order placement and delivery process.
The advantage of this model is that it is easy to set up and manage. Moreover, it doesn't require a large amount of capital to get started.
Inventory Model- In this business model, the food delivery app owns an inventory of food items from various restaurants. Customers can browse through this inventory and place orders for the items they want.
The app then delivers these items to the customer's doorstep. This model is more capital-intensive as it requires investment in maintaining an inventory. However, it gives customers a wider range.
How to Start Your Online Food Delivery Business?
If you're thinking of starting your own online food delivery business, there are a few things you need to keep in mind. Here's a step-by-step guide on how to start your own online food delivery business:
Find a Niche Market

One of the first things you need to do when starting an online food delivery business is to find a niche market. What type of foods do you want to deliver? What kind of customers are you targeting? Once you've identified your target market, it'll be easier to come up with a marketing and advertising strategy that resonates with them.

Choose the Right Platform

There are numerous platforms available for launching an online food delivery business. From third-party apps like Uber Eats and Grubhub to developing your own website or app, you must choose the platform that makes the most sense for your business model. Consider factors like ease of use, fees, and customer reach when making your decision.

Develop a Business Plan

Once you've decided on a platform and market, it's time to start developing your business plan. This document will outline your business goals, strategies, and how you plan on achieving them. It should also include a financial projection for your first year of operations.

Secure Funding

Your next step is to secure funding for your online food delivery business. This can be done through personal savings, loans from family and friends, or by taking out a small business loan.

Create a Marketing Strategy

No matter which platform you use for your online food delivery business, you'll need to create a marketing strategy to attract customers. This may include online ads, social media campaigns, and partnering with local businesses.

Launch Your Business

After you've secured funding and created a marketing strategy, it's time to launch your online food delivery business! Start by taking orders from friends and family, then gradually expand your customer base as you gain more experience. You can build a successful online food delivery business with hard work and dedication!
Mistakes to Avoid While Developing a Food Delivery App
If you're planning to develop a food delivery app, there are inevitable mistakes that you must avoid. Here are 5 of the most common mistakes:
Not Defining Your Target Audience

It's important to know who your target audience is before starting to develop your app. This will help you determine what features to include and how to design your app to appeal to your target users.

Not Considering the Competition

There's a lot of competition out there in the food delivery space. You need to make sure that your app stands out from the rest in terms of features, design, and user experience. Otherwise, it'll be challenging to attract users and get them to use your app instead of one of the many others available.

Not Having a Marketing Plan

Once you've developed your app, you can't just sit back and wait for people to find it and start using it. You need an aggressive marketing plan to help get the word out about your app and attract users. Without a good marketing strategy, even the best apps can fail miserably.

Not Paying Attention to User Feedback

Once you've launched your app, it's essential to listen to your users and consider their feedback. This will help you improve your app and make it more user-friendly.

Not Focusing on the User Experience

The user experience is one of the most important aspects of any app. If your app is difficult to use or not intuitive, users will likely delete it and never come back. Focus on creating a great user experience when developing your food delivery app.
Different Ways to Monetize a Food Delivery Business via Multiple Channels
Offer catering services in addition to regular delivery. This is a great way to increase revenue, especially if you already have a solid customer base.
Create a subscription-based service where customers can sign up for weekly or monthly deliveries. This recurring revenue will help stabilize your business.
Develop relationships with local businesses and offer delivery services for their employees during lunchtime. This could be a great source of income during slow times.
Leverage your social media following and create sponsored posts or ads from food brands that you deliver for. This is an easy way to make extra money while simultaneously promoting your delivery business.
Partner with other local businesses to offer discounts or promotions to customers who order through your delivery service. This will help you attract new customers and generate more repeat business from existing ones
How Can CodeAegis Help in Food Delivery App Development?
CodeAegis has a team of experienced mobile app developers with expertise in developing food delivery apps. We have developed many successful food delivery apps for clients across the globe.
We understand the challenges in developing such an app and have the required skills and experience to overcome those challenges. We can help you in creating a food delivery app that is feature-rich, user-friendly, and scalable.
We will ensure that your app stands out from the competition and provides a great user experience. Contact us today to get started with the development of your food delivery app.
Frequently Asked Questions
What is a food delivery app?
A food delivery app is a software application that allows customers to order food from restaurants and other food businesses and have it delivered to their location. Food delivery apps typically work with a network of restaurants and other food businesses to provide a wide selection of choices for customers.
How do food delivery apps work?
Food delivery apps typically work with a network of restaurants and other food businesses to provide customers with a wide selection of choices. Customers can browse through the app's menu, select the items they want, and pay for their order using the app.
The restaurant or food business will then receive the order and prepare it for delivery. Once the order is ready, a driver associated with the app will pick up the order and deliver it to the customer's location. However, to ensure that your app works efficiently, hire a trusted mobile app development company.
What is the goal of a food delivery app?
A food delivery app helps businesses deliver food to their customers. This can be a great way to improve customer service and increase sales. The app can also help businesses keep track of their inventory and ensure they are always stocked with the items their customers need.
About Author
---
Leave a Reply
Your email address will not be published
DO YOU HAVE ANY PROJECT
Let's Talk About Business Solutions With Us
India Address
57A, 4th Floor, E Block, Sector 63, Noida, Uttar Pradesh 201301