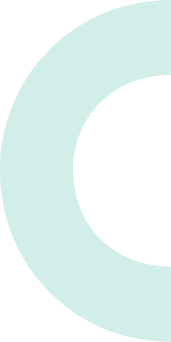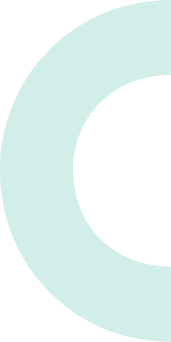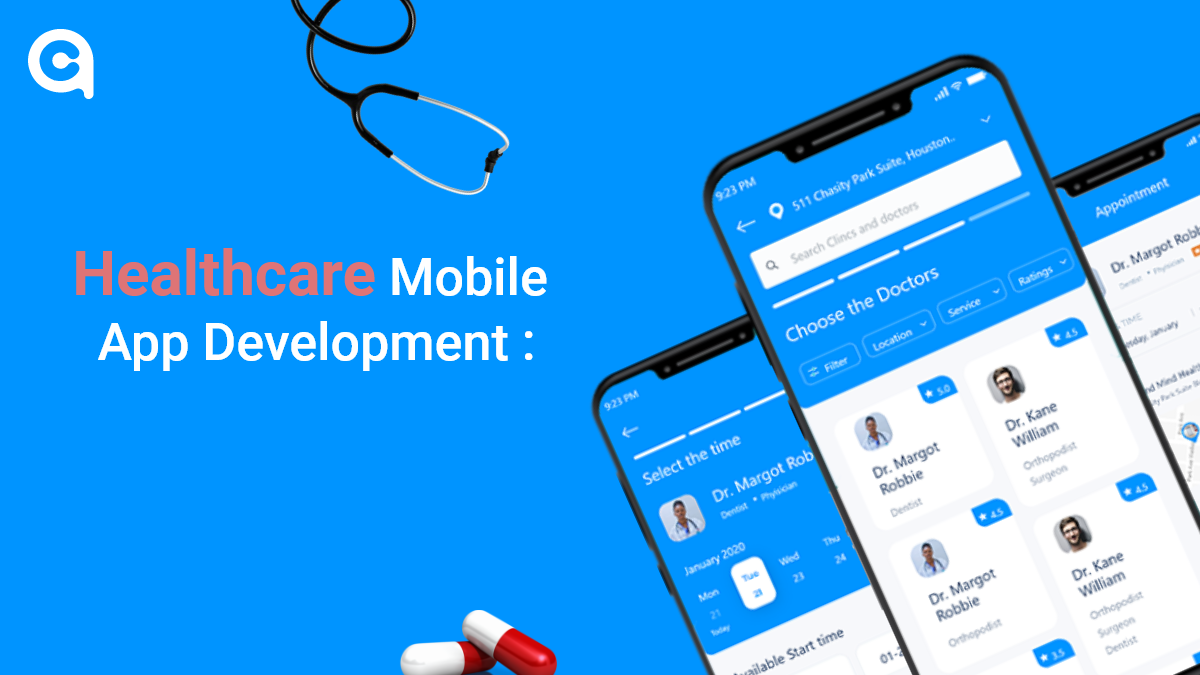 July 06, 2022 by Mansi Garg
73 Views
The healthcare industry is one of the most rapidly changing and growing industries worldwide. Mobile devices and apps have drastically changed how providers and patients interact and communicate.
So, if you are also considering developing a mobile app for your healthcare business, then you are at the right place. Today, we will discuss everything about healthcare mobile app development. So, without further delay, let's begin.
Why Do You Need an App for Your Healthcare Domain?
There are many reasons why you need an app for your healthcare domain, and here are top 5 reasons:
1. Improve Patient Engagement
Healthcare apps can help improve patient engagement by providing a direct communication channel between patients and their care providers. They can also help patients keep track of their health data and appointments, as well as access educational resources about their condition.
2. Enhance Coordination of Care
A healthcare app allows patients and their care providers to share information more easily and efficiently. This is especially important for coordinating care among a team of specialists.
3. Increase Access to Healthcare Services
Healthcare apps can make it easier for patients to access the services they need when they need them. They can also help to connect patients with doctors and other care providers in their area.
4. Improve Health Outcomes
Because healthcare apps can help patients better manage their health, they can improve health outcomes. In particular, apps that help patients track their health data and medications have the potential to improve compliance with treatment regimens and preventative care measures.
5. Reduce Healthcare Costs
Healthcare apps have the potential to reduce healthcare costs by improving coordination of care, increasing access to healthcare services, and improving health outcomes. In addition, apps that allow patients to self-manage their health can reduce the need for office visits and other costly healthcare services.
What are the Existing Challenges in the Healthcare Industry?
The healthcare industry is currently facing several challenges that are impeding its progress. Here are some of the major ones-
1. Lack of Interoperability
One of the biggest difficulties is the lack of interoperability between multiple healthcare systems. This lack of interoperability makes it difficult for providers to share patient information, leading to treatment delays and errors.
2. Inadequate Security
Another challenge facing the healthcare industry is inadequate security. With the sensitive nature of patient data, healthcare organizations must have robust security measures in place to protect this data. Unfortunately, many organizations do not have adequate security measures in place, which leaves them vulnerable to cyberattacks.
3. High Costs
The high cost of healthcare is also a major challenge facing the industry. The rising cost of care is making it difficult for patients to afford treatment, and this is putting a strain on the healthcare system.
Key Features of Healthcare Mobile App
While going for healthcare mobile app development, you need to consider a few features to ensure your app is successful.
1. Gamification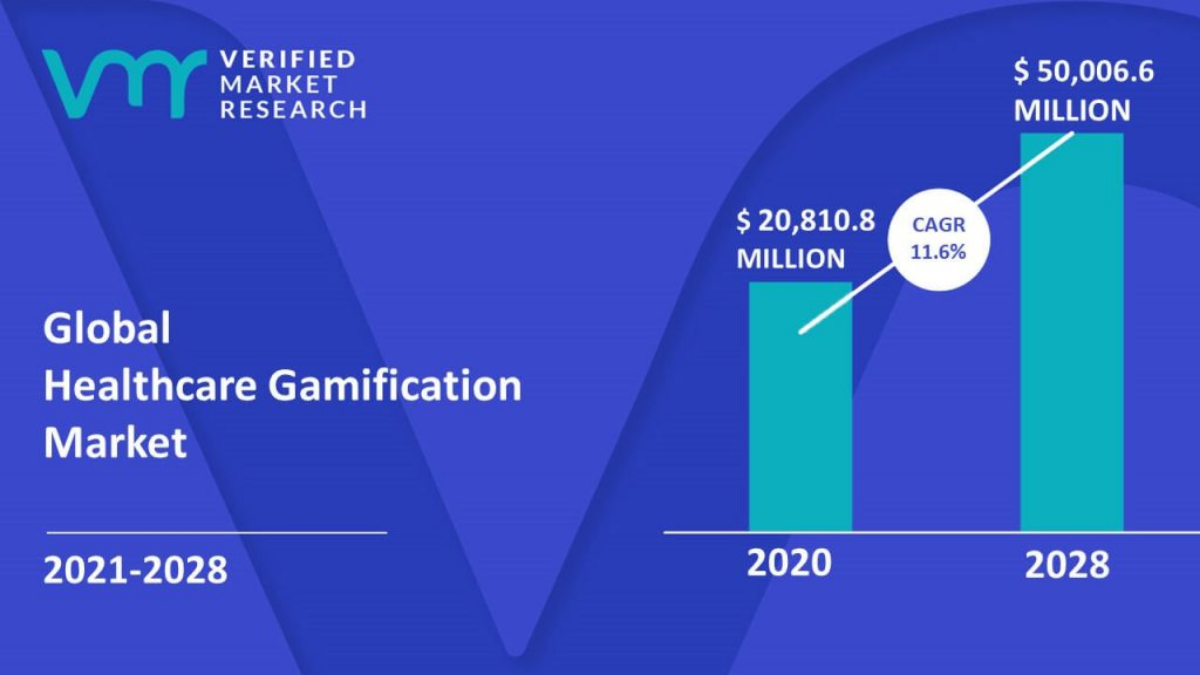 One of the crucial features your app must have is gamification. It helps in boosting user engagement and retention rates. You can use it to reward users for completing certain tasks or achieving their fitness goals. This will not only motivate them to keep using your app but also inspire them to live a healthy lifestyle.
2. EHR Integration
With EHR integration, you can offer a complete solution to your users. This feature allows users to access their medical records, schedule appointments, and message their doctors all in one place. This is a great way to improve patient engagement and loyalty.
3.Connectivity with Wearables
Another must-have feature for a mobile healthcare app is connectivity with wearables. As more and more people are using wearable devices these days, your app needs to be compatible with them. This will allow users to sync their data with your app and get a more comprehensive view of their health.
4. Push Notifications
Push notifications are a great way to keep users updated on their health. With this feature, you can send reminders for appointments, medications, and other important information. This will help patients stay on track with their healthcare and ensure they don't miss anything important.
5. Remote Patient Monitoring
It is important to offer a remote patient monitoring feature in your healthcare app. With this feature, patients can share their health data with their doctors from anywhere at any time. This is especially useful for those with chronic diseases that need to be monitored regularly.
6. Telemedicine
Today, more and more people are using telemedicine to get the healthcare they need. This feature allows patients to consult with their doctors via video call, chat, or email. It's a great way to provide access to care for those who live in remote areas or have busy schedules.
7. Chatbots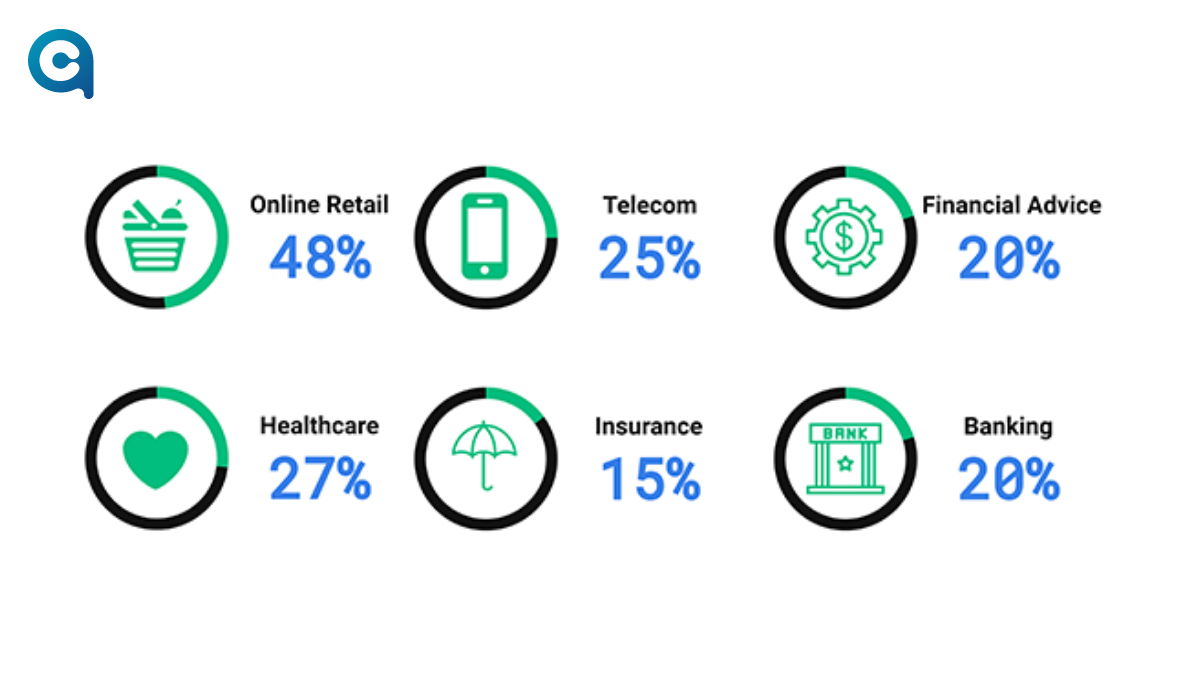 Last but not least, chatbots are a great way to improve patient engagement. With this feature, you can offer 24/7 support to your users. They can ask questions about their health, get advice on their symptoms, and learn more about their condition. This is a great way to provide support and information to patients when they need it most.
8. Video Conferencing
COVID-19 has had a notable impact on the healthcare administration. Video appointments have substituted in-person consultations. They have turned out to be an appealing alternative for both doctors and patients. Therefore, adding video conferencing feature is crucial when building your healthcare mobile app.
These are just a few features you should consider for your mobile healthcare app. With these features, you can offer a complete solution to your users and make sure they have everything they need to stay healthy and engaged.
Types of Healthcare Apps
1. Food and Diet Apps
Several healthcare apps can help you with your food and diet. Some apps, like Calory, allow you to track your food intake and create a healthy eating plan.
Others, like Fooducate, provide detailed information about the nutritional value of foods and help you make healthier choices. And then, there are apps like PlateJoy that customize meal plans and grocery lists to fit your unique dietary needs. No matter what your goal is, there's a healthcare app out there that can help you reach it.
2. Meditation and Relaxation Apps
Meditation and relaxation apps are some of the most popular types of healthcare apps. They can help you manage stress, anxiety, and pain. They can also help improve your sleep.
3. Managing Chronic Conditions
There are different types of healthcare apps available, each designed to help manage a specific condition. For example, some apps can help manage diabetes, track blood pressure, and remind you to take your medications.
If you have a chronic condition, there is likely an app that can help you manage it. These apps can be a valuable tool in helping you stay on top of your health and keep your condition under control.
4. Remote Patient Monitoring (RPM) App
RPM apps allow patients to track their own vital signs and health data and share it with their care team. This can help patients to better manage their health and avoid potential complications.
5. Reminder Apps for Medicine & Goal Tracking
For complex medication regimens, it is common for participants to forget to take their medications.
There are intentional and unintentional factors that usually disturb the treatment cycle, including misunderstanding doses or schedules and stopping or altering the regimen due to side effects or response to the medication. This is where reminder apps help. Here are a few factors to consider when choosing a reminder app:
1) Ease of use
2) Features
3) Cost
6. Healthy Lifestyle Maintenance Apps
When it comes to leading a healthy lifestyle, smartphone apps can be a great asset. There are a different types of healthcare apps available, each with its own unique set of features.
Some apps focus on helping users track their fitness goals, while others provide educational content on healthy living. Here are a few of the most popular types of healthcare apps:
1) Fitness Tracking Apps
These apps help users track their physical activity and fitness progress over time. They typically include features like workout-tracking, calorie counting, and GPS mapping.
2) Health Education Apps
These apps provide users with information on various health topics, such as nutrition, exercise, and disease prevention. They often include articles, tips, and quizzes to help users learn more about staying healthy.
3) Meditation Apps
These apps offer guided meditation sessions and relaxation techniques to help users reduce stress and improve their overall well-being.
4) Sleep Tracking Apps
These apps track users' sleep patterns and offer tips on how to get a better night's rest. They can also help identify potential sleep disorders.
Examples of Best Healthcare Mobile Applications
There are a ton of different healthcare mobile apps out there, but which ones are the best? Here are our top three picks:
1. MyChart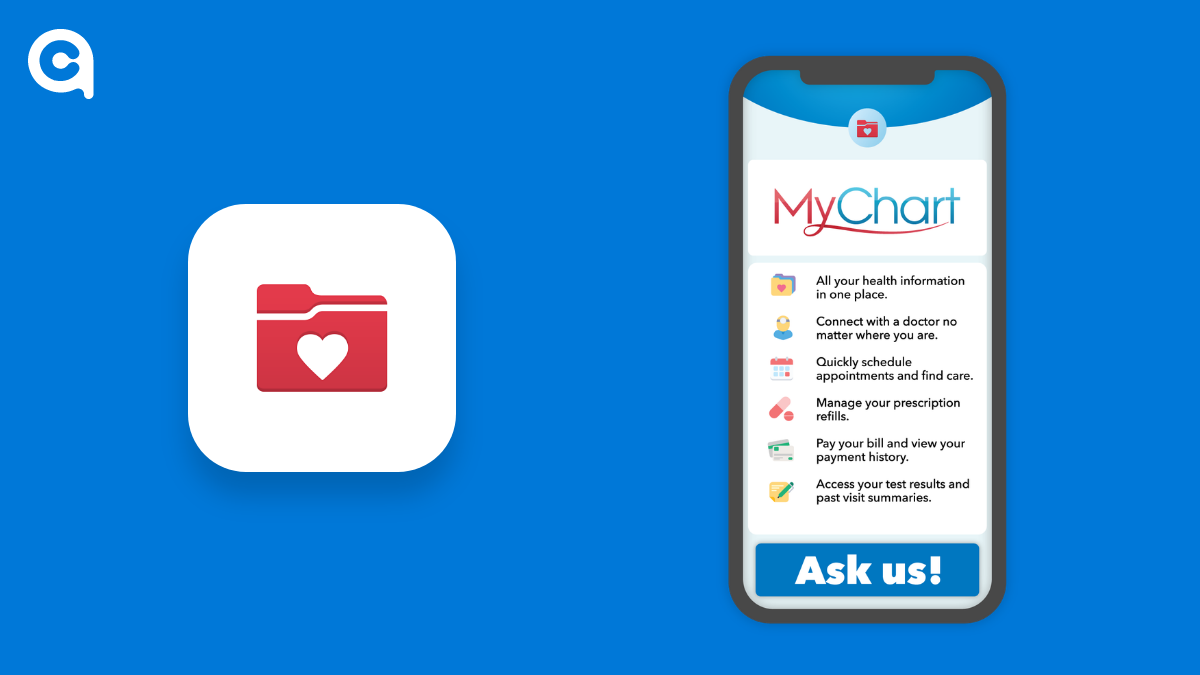 MyChart is a great healthcare mobile app for both patients and doctors. Patients can use the app to book appointments, view test results, and message their doctor. Doctors can use the app to view patient medical records, send messages, and even prescription renewals.
2. WebMD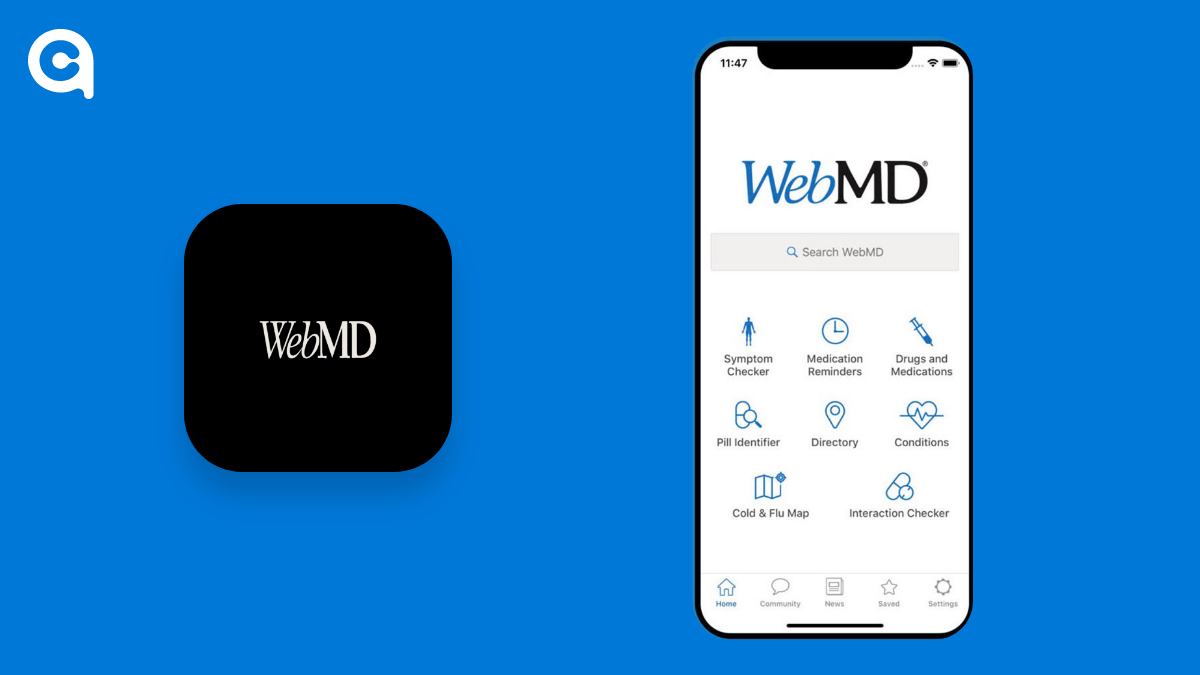 This is a great healthcare mobile app for patients who want to be able to check their symptoms and find out more information about their health. The app also includes a directory of doctors and hospitals, so you can always find a nearby provider.
3. Medisafe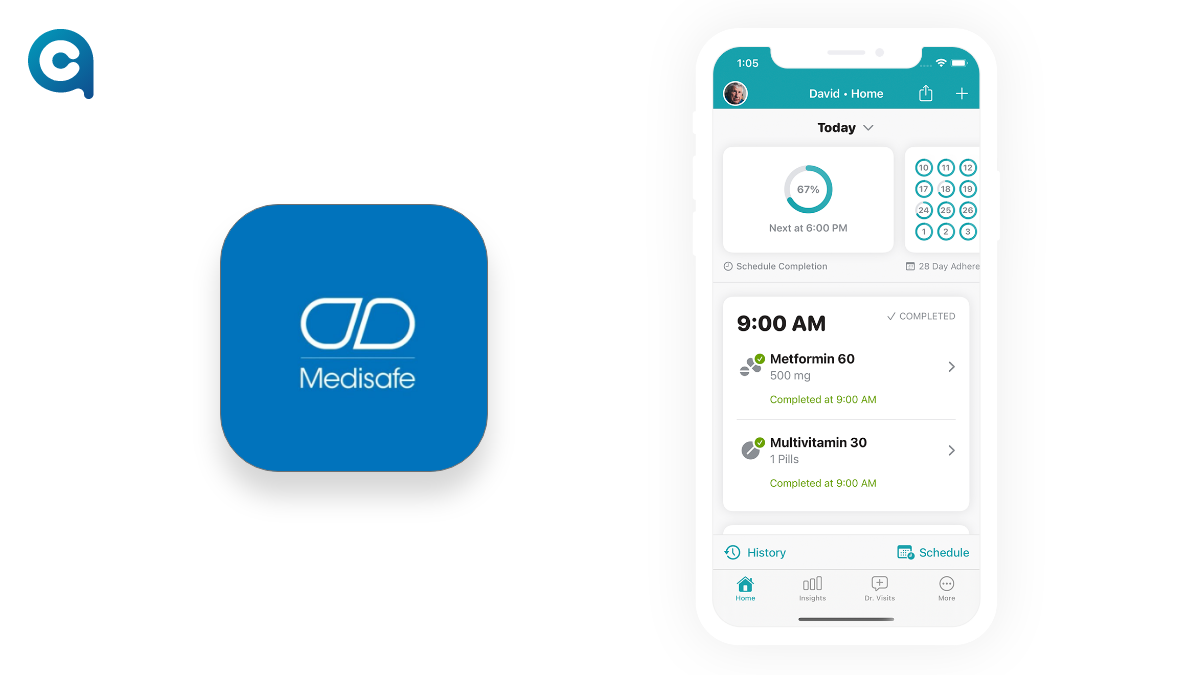 This is a great healthcare mobile app for patients who need to manage their medication schedules. The app lets you set up reminders for taking your medications, as well as track your progress and keep a log of your symptoms. You can also share your information with your doctor or caregiver.
How Much Does it Cost to Build a Healthcare Mobile App?
The cost of healthcare mobile app development will vary depending on the features and functionality you want to include. However, you can expect to spend anywhere from $10,000 to $250,000+ for a high-quality healthcare mobile app.
It is important to note that the cost of developing a healthcare mobile app is not a one-time expense. You will also need to factor in the cost of ongoing maintenance and support.
If you're interested in getting started with healthcare mobile app development, the first step is to contact a reputable development company or a team of dedicated mobile app developers. They will be able to help you determine the best features for your app and give you a quote for development services.
When choosing a healthcare mobile app development company, it's important to look for one with experience developing similar apps. This will ensure that they have the knowledge and expertise necessary to build a high-quality app that meets your specific needs.
Conclusion
Healthcare mobile app development allows healthcare organizations to improve communication with patients, increase patient engagement and satisfaction, and promote healthy behaviors.
When developing a healthcare mobile app, it is important to consider the needs of your target audience and how the app can best meet those needs. That's all for today. Hope you have found this blog useful. If you need some more information, then comment in the section below.
About Author
---
Leave a Reply
Your email address will not be published
DO YOU HAVE ANY PROJECT
Let's Talk About Business Solutions With Us
India Address
57A, 4th Floor, E Block, Sector 63, Noida, Uttar Pradesh 201301