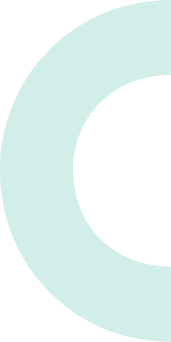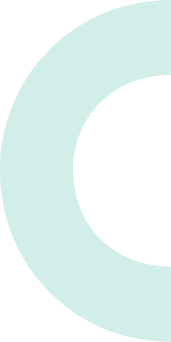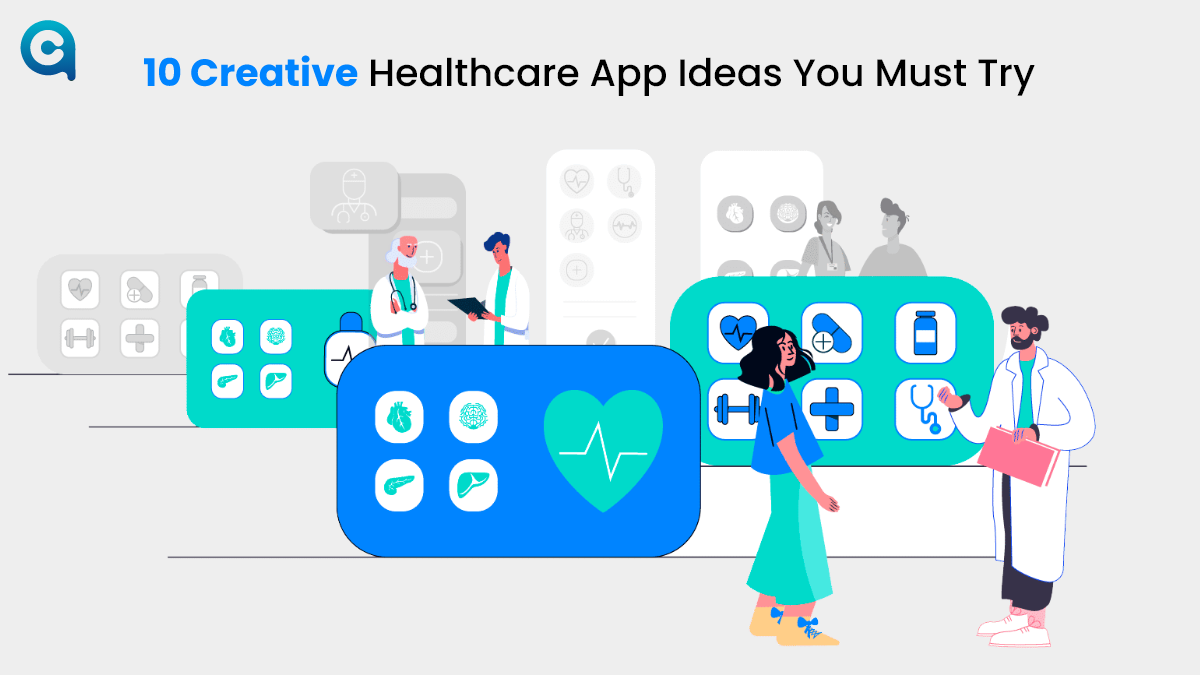 July 26, 2022 by Sakshi Aggarwal
40 Views
As we head into the future, more and more people are looking to find ways to improve their healthcare. And with good reason - healthcare can be expensive, and it can be difficult to get the right care when you need it.
That's why it's important to have ideas of healthcare apps that you can use to help you succeed. In this article, we'll take a look at some of the best healthcare mobile app development ideas out there and help you decide which ones might be right for you.
What Makes a Good Health App?
It's no secret that people are increasingly turning to mobile apps to manage their health and wellness. Whether you're looking for an app to track your diet or exercise routine or need an app to manage chronic conditions like diabetes or hypertension, there are plenty of great options on the market.
But what makes a good custom healthcare app? Here are five key factors:
1. Simplicity
Healthcare mobile applications should be easy to use and understand, regardless of experience level. They shouldn't require lengthy registration or sign-up processes and should offer straightforward menu navigation.
2. Functionality
Health apps should provide comprehensive functionality for managing your health and well-being. They should include features for tracking activity, food intake, medication adherence, and more.
3. Interactivity
Health apps should be interactive and engaging, so you can stay motivated and engaged with your goals. They should provide fun challenges and activities that motivate you to keep using the app.
4. Visibility
Health apps should be visible and accessible wherever you are, whether that's on your own device or through connected devices like smartwatches and fitness trackers.
How Do You Make an Effective Medical Mobile App?
There are a few things you should keep in mind when creating a healthcare app. First and foremost, your app should be designed with patients in mind. It should be easy to use and navigate, and it should provide users with the information they need to make informed decisions about their health.
Additionally, make sure to include features that help doctors and nurses to interact with patients more easily. Finally, make sure your app is compliant with all relevant regulations and standards. By following these tips, you can create an app that will help patients stay healthy and manage their health care effectively.
How Do You Boost Engagement on Your Health App?
Engagement with a health app is critical for two reasons: first, to help people make informed decisions about their health, and second, to encourage them to use the app regularly. But how do you increase engagement on an app? There are a few things you can do to make your app more engaging, such as-
1. Offer Great Features
One way to increase engagement on your health app is by offering great features. Make sure your app has features that are valuable to users and that give them a reason to use it regularly. This means offering features that improve their health and well-being, such as tracking their weight or blood pressure, managing their diabetes, or keeping track of their medications.
2. Use Eye-catching Graphics
Graphics are an important part of any app, but they're especially critical in health apps. They should be eye-catching and leave a lasting impression, so make sure you use high-quality images and videos.
3. Keep the Layout Simple
Your app's layout should be simple and easy to understand. Use large text blocks and bold fonts, and make sure all the buttons are easy to find.
4. Include Videos and Images That Encourage Engagement
If you can, include videos and images that encourage users to take action. Show them how their health will improve if they follow your advice or how they can help someone else improve their health.
5. Make It Easy to Navigate
Ensure your app is easy to navigate by hiding unnecessary elements and simplifying the layout. This will help users get the information they need quickly.
6.

K

eep it Fun
Health apps should be fun and engaging, so make sure you include features that users will enjoy. This will help them stick with your app longer and take action in response to the messages you send.
How Have Apps Become Important in Healthcare?
Apps have become incredibly important in healthcare, not only because they can help patients stay organized and track their health, but they can also provide access to healthcare providers and other resources. Here are some healthcare mobile application ideas that will help you succeed.
1. A patient tracker app that helps you keep track of your health history and symptoms.
2. An app that connects you with a doctor or healthcare provider when you need assistance.
3. An app that lets you order prescription medications online.
4. An app that lets you view your medical history and contacts with doctors and healthcare providers.
10 Creative Healthcare App Ideas You Must Try
When it comes to healthcare, there are different types of apps developers can think about when developing an app. Here are 10 healthcare app ideas that you must know-
1. E-prescription App
One of the biggest challenges faced by healthcare providers is the increasing number of people who are unable to access health care due to financial limitations. One solution that has been proposed is the use of e-prescription apps.
These apps would allow patients to submit their prescriptions electronically and have them delivered to their homes or offices. This would eliminate the need for patients to visit a doctor's office, wait in line, and fill out multiple forms. Additionally, it would reduce the time patients spend waiting for their prescriptions.
2. VR Meditation App
There are many healthcare mobile applications that could be improved with the use of VR technology. One such application is meditation. Many people find meditation to be a peaceful and relaxing experience, but it can be difficult to do regularly.
A VR meditation app could make meditation easier to access and more consistent for people of all ages. These apps use virtual reality to help people relax and improve their health. They can help people with anxiety, stress, and depression. Some of the most popular VR meditation apps include Calm and Headspace.
3. Health Tracking App
Healthcare is a rapidly growing industry, and there are many opportunities for app developers to create useful and innovative apps. One of the most important areas of healthcare is tracking health data. This can be done through apps that track heart rate, blood pressure, and other health metrics.
These apps can help people stay on top of their health and make better decisions about their treatment. There are many health tracking apps available online. Some of the most popular ones include Fitbit, Jawbone Up, and MyFitnessPal.
4. Pharmacy Delivery App
Another popular idea for healthcare app development is a pharmacy delivery app. These apps allow people to order medications and have them delivered to their homes. This can be a great option for people who don't have access to a pharmacy or who want to avoid having to leave their homes. Some of the most popular pharmacy delivery apps include CVS Caremark App, Walgreens App, and Express Scripts App.
5. App for Women's Well Being
Women's health is a highly important topic and deserves its own app. Ideally, the app would provide information on everything from contraception to prenatal care. Additionally, the app could provide tips on how to stay healthy overall, from eating right to exercising. Women need access to information and resources like this, and our app could help make that possible.
6. On-Demand Medical App
On-demand medical apps provide access to health information from various sources, including doctors, hospitals, and laboratories. They can be a great way to stay up-to-date on your health and ensure you get the care you need. Plus, they can save you time and money by helping you get appointments without traveling to multiple locations.
7. Chronic Disease Management Apps
Chronic disease management (CDM) is a new type of healthcare that focuses on managing multiple chronic illnesses at once. This is a complex and time-consuming task, and it's important to have an app to help make it easier.
There are several chronic disease management apps out there, but each one has its own unique features. Some apps offer tips and advice, while others allow patients to connect with other patients who are also dealing with the same condition. It's important to choose the right app for your needs and find one that will fit your healthcare plan.
8. Medical Record App
Many people are interested in creating a medical record app. A medical record app would allow patients to keep all of their health information in one place. This would make it easy for them to access their records and receive care from doctors and other health professionals.
There are many different ways to create a medical record app. You could create a purely electronic app, or you could create an app that is also physical. If you choose to create a physical app, you could use a tablet or smartphone to carry around your records.
9. Doctor Consultation Apps
In 2022, there will be a lot of people who are looking for new healthcare options. One way to provide these options is through doctor consultation apps. These apps will allow patients to consult with doctors remotely.
This can be a great option for people who don't have access to a doctor or who can't travel to one. The apps will also allow doctors to see patient data in real-time. This information can help them make better diagnoses and prescribe the right treatments. Some of the most popular doctor consultation apps include CareForms and MyChart.
Final Thoughts
In the year 2022, healthcare is going to be a major focus for businesses of all sizes. As technology continues to improve and more people adopt the use of mobile devices and other digital platforms, the demand for innovative healthcare solutions will only increase.
If you're also looking to stay ahead of the curve in this increasingly competitive market, these healthcare app ideas are for you. However, it is always crucial to hire a trusted healthcare mobile app development company to build your app.
That's all! If you have more app ideas, mention them in the comment section below.
About Author
---
Leave a Reply
Your email address will not be published
DO YOU HAVE ANY PROJECT
Let's Talk About Business Solutions With Us
India Address
E-144, Sector 63, Noida , India 201301