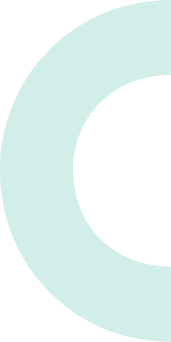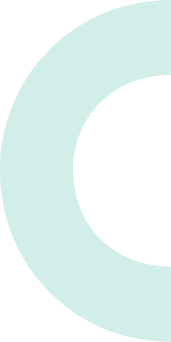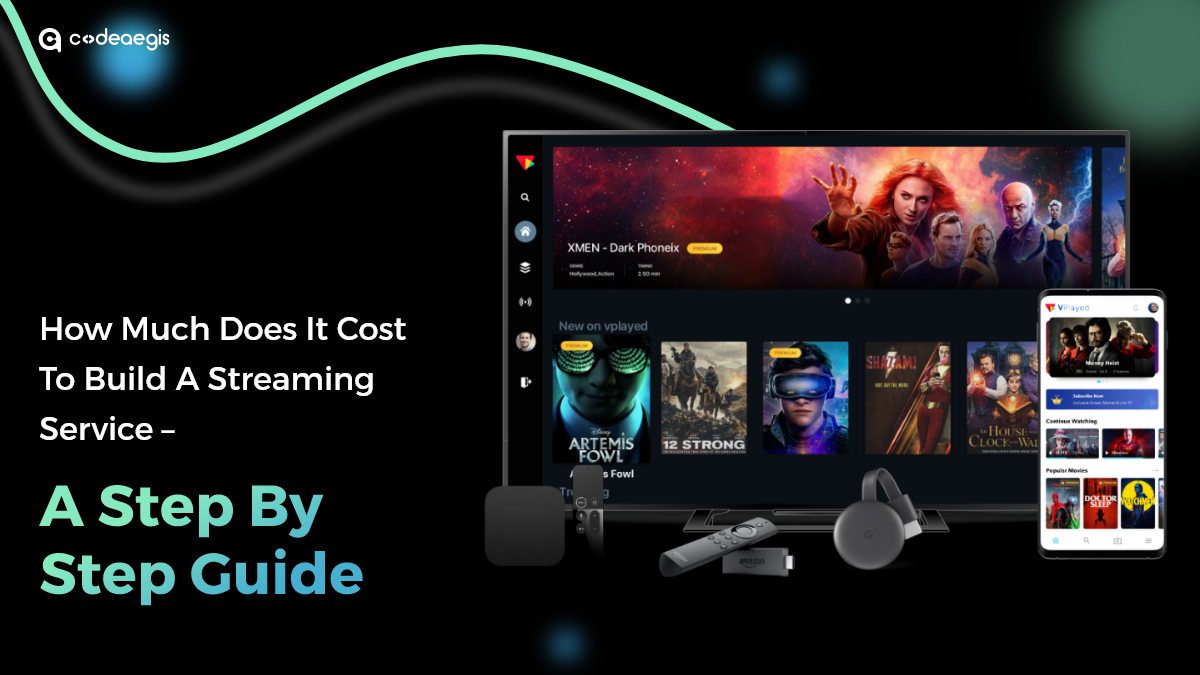 May 25, 2023 by Mansi Garg
29 Views
The rise of online video streaming services has revolutionized the entertainment industry, prompting businesses worldwide to explore the possibility of launching their own platforms. With giants like Netflix, Hulu, and Amazon Prime Video dominating the market, entrepreneurs are keen to understand the costs of creating a streaming service and gaining a share of the growing industry.
According to studies, the global online video streaming market is projected to reach USD 842.93 billion by 2027, with a compound annual growth rate of 12.0% from 2020 to 2027. However, launching a streaming service requires a significant investment, as costs can vary depending on the project's size and scope. It encompasses various aspects such as content licensing, server expenses, platform development, and comprehensive marketing efforts.
We will delve into each aspect to understand the costs of starting a streaming service. This will enable you to gain insights into the requirements of entering the online video streaming industry and securing a substantial market share.
What Makes It Important To Create A Streaming Service?
Creating a streaming service holds significant importance for several reasons. Firstly, it allows you to capitalize on the booming video streaming market valued at billions of dollars. By entering this industry, you have the potential to generate substantial revenue and establish your brand presence.
Additionally, launching your own streaming service allows you to provide subscribers with a wide range of content options, including the latest movies and TV shows. This extensive library of content attracts viewers and keeps them engaged, increasing the likelihood of customer retention and satisfaction.
Moreover, developing a streaming service offers the advantage of customization. You can tailor your platform to specific audiences or niches, such as focusing on particular genres, languages, or age groups. This level of personalization sets your streaming service apart from competitors and allows you to target a specific demographic, enhancing your market positioning.
Furthermore, starting a streaming service provides invaluable access to your subscribers' data. This data can offer insights into viewers' preferences, consumption habits, and demographics, enabling you to refine your content and marketing strategies. By leveraging this information, you can deliver a more personalized and targeted experience, fostering more robust customer relationships and loyalty.
Steps to Start a Streaming Service Mobile App
Before starting the development, hire a trusted mobile app development company to help you complete the process within the deadline. Here are some key steps to build a live video streaming mobile app:
Understand Who to Cast for Your Steaming Solution

To make your own streaming service that resonates with your target audience, it's crucial to identify your ideal subscriber base. This involves creating a comprehensive profile of your target audience, including their demographics, specific interests, and viewing patterns/habits.
By understanding your audience, you can acquire content that will appeal to them, build your platform around their needs, and market your video streaming service effectively.

Establishing Your Own Streaming Genre:

Creating a niche or unique video streaming genre can help you stand out in the crowded video-on-demand market. Find a unique angle or perspective that sets you apart from the competition, such as a particular genre, language, or type of content.
Once you have identified your niche, start collecting or producing content that aligns with your genre and build your platform with your target audience in mind. Creating a unique streaming genre will allow you to start a loyal following and differentiate your service.

Secure Your Blockbuster Content:

Acquiring content is a critical component of creating a streaming service. Obtain licenses from studios, production companies, and independent filmmakers to offer a large collection of movies and TV shows.
Develop a robust content acquisition strategy aligned with your budget and target audience. Acquiring high-quality content is essential for attracting subscribers to your streaming service.

Find Your Unique Streaming Identity:

Establish a unique brand identity that resonates with your target audience. Create a distinct logo, color palette, and design that sets your streaming service apart from others.
Your brand identity should reflect your target audience, content, and mission statement. Building a strong and recognizable brand can attract a loyal following and leave a lasting impression on your subscribers.

Maximize Your Box Office Profits:

Maximizing your box office profits ensures long-term profitability for your streaming service. Explore revenue opportunities beyond subscription fees, such as advertising, sponsorships, and merchandising.
You can increase profits and establish a sustainable business model by diversifying your revenue streams. Set clear revenue goals and develop strategies to achieve them, allowing you to invest in better content, marketing, and platform development to attract more subscribers and foster growth.

Choose the Right Streaming Partner:

Partnering with a reliable and experienced video streaming provider is essential when creating a streaming service. They can assist in developing and maintaining your OTT platform, provide technical support, and offer guidance on content licensing and marketing.
Consider the partner's experience, reputation, and pricing when selecting. Working with the right streaming partner ensures that your service meets your target audience's needs and helps you achieve your business objectives, saving you the hassle of building an audience from scratch.

Learn More About Streaming App Technicalities:

Understanding the technical aspects of online video streaming apps is crucial for a successful streaming service. Ensure your OTT platform is compatible with various devices and has a user-friendly interface.
Key technical considerations include adaptive streaming, video content delivery networks, and video encoding. Hiring an experienced developer can help you handle these technicalities and ensure smooth performance, even during peak viewing hours.

Make Your Streaming Service Accessible to All:

For your streaming service to thrive, it must be accessible to a wide audience. Ensure your service is available on different platforms and devices such as mobile, web, smart TVs, and gaming consoles.
Additionally, make your content accessible to people with disabilities by including closed captioning and audio descriptions. By prioritizing accessibility, you can broaden your audience and increase overall revenue.
Read More:- How To Design A Social Media App and Features that Make it Popular?
How Much Does It Cost To Start A Streaming Service?
The cost of starting a streaming service is not fixed.
Factors That Determine The Cost Of Starting A Streaming Service:
Storage and Hosting Costs: The expenses related to storage and hosting are significant factors in creating a streaming service. This includes investing in servers, cloud-based storage solutions, and content delivery networks (CDNs) to handle the data and serve users.
The costs can vary based on the size of the service and the number of users, ranging from thousands to millions of dollars per year.
Implementation of Features: To differentiate your streaming service, you need to invest in implementing various features such as personalized content recommendations, user profiles, social sharing, and offline downloads.
The cost of implementing these features depends on their complexity and the size of your Android or iOS app development team, ranging from tens of thousands to millions of dollars.
Development of Technologies and Backend: Building a robust platform that can handle a large user base and provide a seamless viewing experience requires significant investment.
Developing the technologies and backend infrastructure for your streaming service can be expensive, but it is crucial for competing in the OTT market.
Custom Animation, Design, and UI/UX Elements: Investing in custom animation, design, and user interface/user experience (UI/UX) elements enhances the appeal and engagement of your streaming service.
These elements can be costly, potentially reaching millions of dollars. However, leveraging existing templates and design assets and working with cost-effective designers and animators can help manage these expenses.
Developer's Hourly Rate: Hiring skilled developers to build and maintain your streaming platform is necessary. The cost of developers can vary based on factors like experience, location, and expertise.
Consider options such as offshore developers or project-based hiring to reduce costs. Additionally, low-code platforms can significantly lower overall development expenses.
Considering these factors, you can estimate the costs of starting a streaming service and make informed decisions to manage your budget effectively.
Most Popular Video Streaming Apps
Here are some of the 5 most popular video streaming apps today:
Netflix

Netflix is a leading video streaming platform known for its vast library of movies, TV shows, and original content. With a user-friendly interface and personalized recommendations, Netflix has gained immense popularity worldwide.

YouTube

YouTube is a widely popular video-sharing platform where users can watch and upload various videos, including music videos, vlogs, tutorials, and more. It offers a vast range of content from various creators and channels.

Amazon Prime Video

Amazon Prime Video is a subscription-based streaming service offered by Amazon. It provides access to a diverse collection of movies, TV shows, and Amazon Originals. It also offers additional benefits to Amazon Prime members.

Disney+

Disney+ is a streaming service that features content from Disney, Pixar, Marvel, Star Wars, and National Geographic. It has gained immense popularity by offering a wide range of family-friendly entertainment, including movies, TV shows, and exclusive Disney+ originals.

Hulu

Hulu is a subscription-based streaming service that offers on-demand content and live TV streaming. It provides access to a vast library of movies, TV shows, and original series. Hulu is particularly popular for its extensive collection of current and past TV episodes.
Wrapping Up
Creating a streaming service involves a substantial financial investment, considering costs such as storage and hosting, technology development, custom design and animation, and developer hourly rates. Additionally, implementing additional features adds to the overall expenses.
Nevertheless, with proper strategy, planning, and execution, starting a streaming service can present a profitable business opportunity. It is crucial to identify your target audience, secure content licensing agreements, and invest in developing a user-friendly platform that offers an immersive viewing experience.
In conclusion, starting a streaming service requires careful consideration of the costs involved and a well-thought-out approach to ensure a successful and sustainable venture. Hiring mobile app developers with previous knowledge is always good for getting the best outcomes.
FAQs
What are some essential features when developing an online video streaming app?
Essential features include video playback, content categorization, search functionality, user registration and authentication, personalized recommendations, and seamless streaming capabilities.
How long does it typically take to develop an online video streaming app?
The development timeline varies based on the complexity and specific requirements of the app. Developing and launching a fully functional video streaming app can take several months to a year.
Can the streaming app support live streaming of events or broadcasts?
It is possible to incorporate live streaming functionality into the app, enabling users to watch live events, sports, concerts, or other real-time broadcasts directly on their devices.
About Author
---
Leave a Reply
Your email address will not be published
DO YOU HAVE ANY PROJECT
Let's Talk About Business Solutions With Us
India Address
57A, 4th Floor, E Block, Sector 63, Noida, Uttar Pradesh 201301