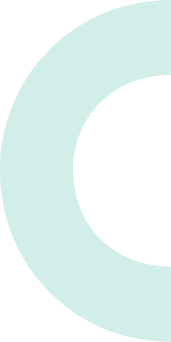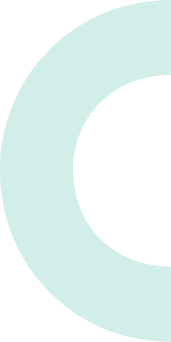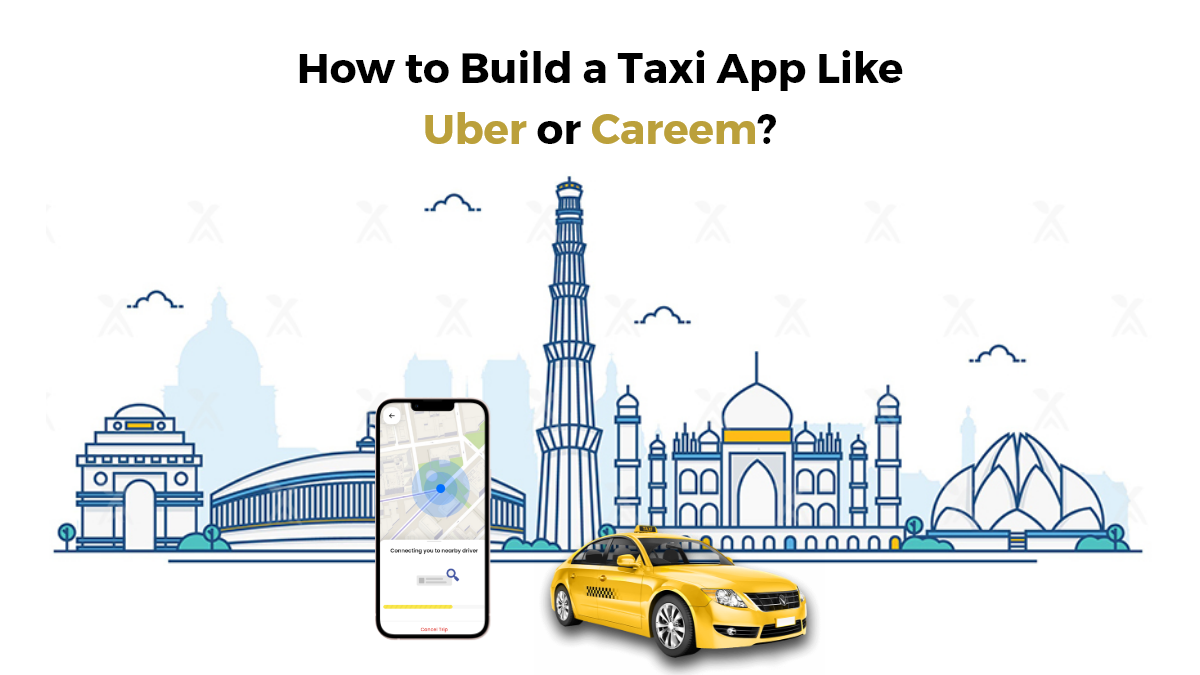 December 20, 2022 by Mansi Garg
48 Views
Gone are the days when people used to wave down a taxi on the street or wait for one at the airport. With the advent of technology, people can now book a taxi with just a few taps on their smartphones.
While this has made life much easier for people, it has also given rise to a new industry - taxi app development. Yes, that's right. The demand for taxi apps has increased manifold in the past few years and shows no signs of slowing down.
If you are considering developing a taxi app, this blog is for you. Here, we will discuss the benefits, costs, and features of building a taxi app.
However, let's first understand the taxi app market instead of directly jumping into the development process.
Market Size and Stats of Taxi Booking App
Taxi booking mobile apps have grown enormously in recent years, and this trend is anticipated to persist in the future. You can understand the potential of this industry by taking a look at some numbers and statistics.
According to

Statista

, t

he Ride Hailing & Taxi income globally will boost to 1,621.9 billion U.S. dollars in 2025.
Asian, European, and American countries are shifting towards online cab booking solutions as there is a steady rise in revenue.
In India, Ola is famous and has a market share of around 58 percent, followed by Uber with 38 percent, and is predicted to reach a whopping $25B by 2025.
User penetration is also supposed to rise from 18.1 percent to 19.4 percent in 2023.
What Are the Benefits of a Taxi App?
A taxi app can benefit your business in several ways. Here are some of them:
Brand Building: A taxi app can help you build your brand and increase your visibility. With a taxi app, you can offer your customers a convenient and easy way to book a taxi.
This will help you attract more customers and grow your business. In addition, a taxi app can also help you promote your brand and increase your customer loyalty.
Visibility: Visibility is one of the most important benefits of a taxi app. With a taxi app, you can track your vehicles in real time, meaning you always know where they are and how long they will take to arrive at their destination.
This allows you to better manage your resources and ensure that your customers are always happy with the service they receive.
Convenience: A taxi app can make booking a taxi much easier and more convenient for your customers. With a taxi app, they can book a taxi in just a few clicks without calling or visiting your office. This means they can book a taxi anywhere in the world at any time of day or night.
Increased Efficiency: It helps you increase the efficiency of your business by allowing you to dispatch taxis more quickly and efficiently.
With a taxi app, you can track the location of your vehicles in real-time, meaning you can dispatch them to where they are needed most quickly. This will help you save time and money and ensure that your customers receive the best possible service.
Improved Customer Service: A taxi app allows users to quickly get in touch with you if there is any problem with their booking or if they need to change their pick-up or drop-off location. This will give them peace of mind and ensure they always have a positive experience with your company.
Feature of an Online Taxi Mobile App
Now, let's go through the top features of a taxi app that are essential for any taxi app and will help to make your app stand out from the competition.
GPS Tracking: This is one of the essential features of a taxi app, as it allows passengers to track their driver's location in real time. This feature also allows drivers to easily see where they are on the map and find their way around.
Fare Estimator: A fare estimator is a great way to let your passengers know how much their ride will cost them before they even get into the car. This way, there are no surprises, and they can budget accordingly.
Payment Options: You should offer various payment options within your taxi app so passengers can choose what works best for them. Some popular options include credit/debit cards, PayPal, and in-app purchasing.
Driver Rating System: A rating system is a great way to ensure that only the best drivers are working for your company. Passengers can rate their driver after each ride, and this feedback can be used to improve the quality of your service overall.
Push Notifications: Push notifications are a great way to keep your passengers updated on their ride status and any changes that may occur. They can also be used to send promotional messages or special offers to your passengers.
Customer Support: Finally, it is essential to offer excellent customer support in case anything goes wrong with the app or the service. This could include live chat, email support, or 24/7 hotline service. This could include a live chat option, FAQ section, and contact information.
Some Popular Taxi App Globally
There are many popular taxi apps that are used all over the world. Some of these apps are more popular in certain countries than others. Here is a list of some popular taxi apps:
Uber – This app is probably the most well-known and widely used taxi app globally. It is available in around 60 countries and 500 cities worldwide.
Lyft – Lyft is another very popular taxi app available in the US, Canada, and parts of Europe.
Ola – Ola is a hugely popular taxi app in India and also operates in several other countries, including Australia, New Zealand, and the UK.
Careem: This taxi app operates in over 50 cities in the Middle East, North Africa, and South Asia. This app has become increasingly popular in recent years.
Factors Affecting the Cost of Taxi App
The Size and Complexity of the App- A more complex app with more features will take longer to develop and cost more. A simple app with few features can be developed relatively quickly and cheaply.
The Platform You Select to Develop For: Developing an iOS app will generally cost more than developing an Android app because iOS apps require a different skill set.
The Country You Hire Your Developers From: Developers in countries like the US or UK will generally charge more than developers in countries like India or Pakistan.
Number of Developers You Need to Hire: If you need to hire multiple developers, that will obviously increase the cost. You can get away with hiring just one developer if your requirements are not too complex. It is good to hire a reliable mobile app development company to get a feature-rich and bug-free taxi app.
Other Costs Associated With Development: There may be additional costs, such as hosting fees, design costs, etc. These should be taken into account when calculating the total cost of development.
How Much Does it Cost to Develop a Taxi App?
The cost of taxi mobile app development depends on various factors, such as the features you want to include, the platform you want to develop for, and the location of your development team.
Basic features for a taxi app include a fare calculator, GPS tracking, and a payment gateway. These features can be developed for around $10,000.
If you want to include more advanced features like real-time route planning and ETAs, the cost will increase to around $20,000.
And finally, if you want to include all the bells and whistles, like in-app advertising and push notifications, the cost could be as high as $40,000.
How to Develop a Taxi Mobile App?
Assuming you want to develop a taxi app from scratch, here are a few things you need to take care of:
Choose the right platform: There are two main platforms for developing a taxi app- iOS and Android. Choose the one that will be more popular with your target audience.
Decide on the features: Some essential features for a taxi app include GPS tracking, fare estimation, and payment gateway integration. Depending on your budget and requirements, you can also include additional features like live tracking, a panic button, etc.
Hire experienced developers: Make sure to hire developers with prior experience developing similar apps. This will ensure that your app is developed correctly and efficiently.
Integrate third-party software: In order to make your taxi app more user-friendly and efficient, integrate it with third-party software like Google Maps, Uber, etc.
Conduct beta testing: Before launching your app, make sure to conduct beta testing among a group of users to get feedback and identify any issues.
How to Pick the Right Taxi App Development Company?
When it comes to choosing a taxi app development company in UAE or any other country, there are a few things you need to take into account. The first is the cost of the project. Make sure to get quotes from a few different companies to compare prices.
The second is the feature set that you want your app to have. Again, make sure to get quotes from different companies so you can see which ones offer the best value for your money.
Finally, look at the company's portfolio and read reviews from past clients to get an idea of their quality of work.
Conclusion
Taxi app development is a complex process requiring careful planning and a solid market understanding. With the right team in place, creating a high-quality taxi app that can compete with the best in the business is possible.
However, it's important to understand the cost and features involved in such a project before getting started. We hope this guide has provided you with some valuable insights into taxi app development and helped you make an informed decision about whether or not it's right for your business. To get the best outcomes, always hire mobile app developers with expertise in developing amazing apps.
FAQs
What is a taxi app?
A taxi app, also known as a rideshare app, is a smartphone application that allows users to request and pay for rides. Taxi apps typically connect riders with nearby drivers who use their own personal vehicles. The driver then picks up the rider and drives them to their destination.
How does a taxi app work?
A taxi app works by connecting riders with available drivers in their area. When a rider requests a ride, the app uses GPS to match them with the nearest available driver. The driver then picks up the rider and takes them to their destination.
Taxi apps make it easy for riders to find and book rides and for drivers to find and accept fares. They also provide features like fare estimation, ETA tracking, and payment processing.
What are the tips to hire a trusted taxi app development company?
When it comes to taxi app development, you need to be very careful about who you hire. Here are some tips to help you find a trusted and reliable company:
Do your research
Get a quote
Ask about experience
Check references
About Author
---
Leave a Reply
Your email address will not be published
DO YOU HAVE ANY PROJECT
Let's Talk About Business Solutions With Us
India Address
57A, 4th Floor, E Block, Sector 63, Noida, Uttar Pradesh 201301