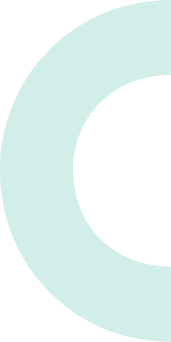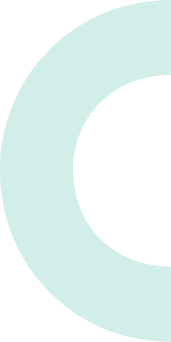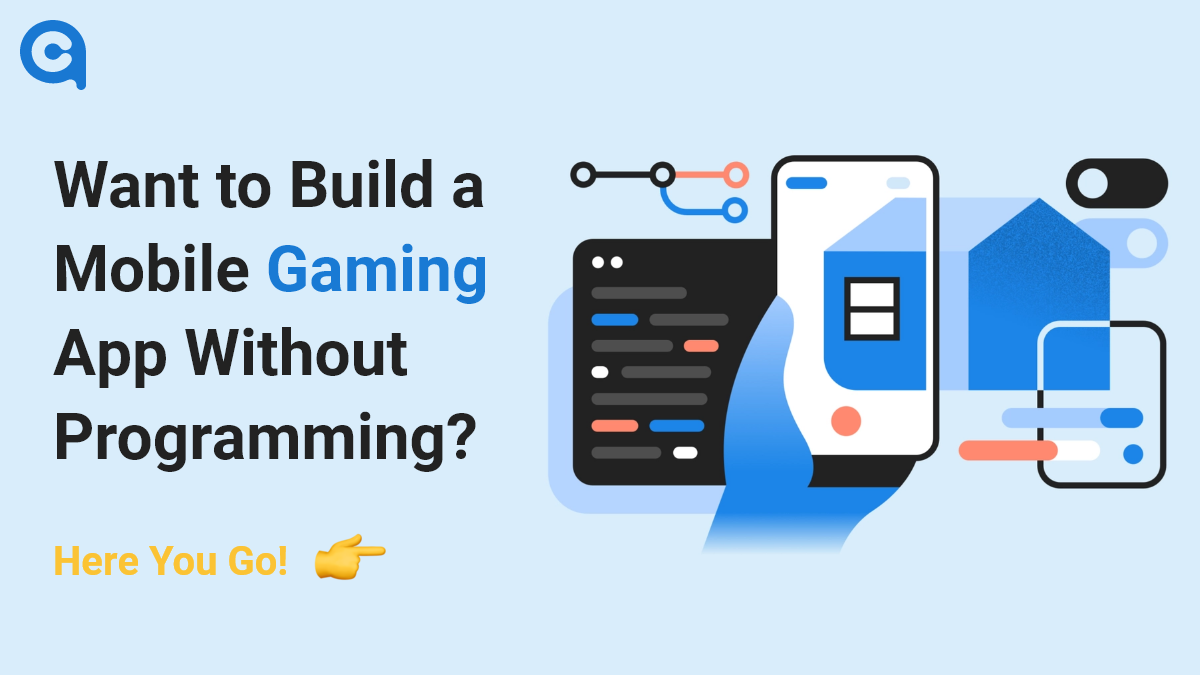 February 14, 2022 by Mansi Garg
44 Views
Do you want to build a simple app for your business? Do you want to create an app that enhances the experience of users who play games on their smartphones? Whatever your reason, I have created this guide so that anyone can learn how to create a mobile gaming app without any programming knowledge.
But before that, you must have a look at this.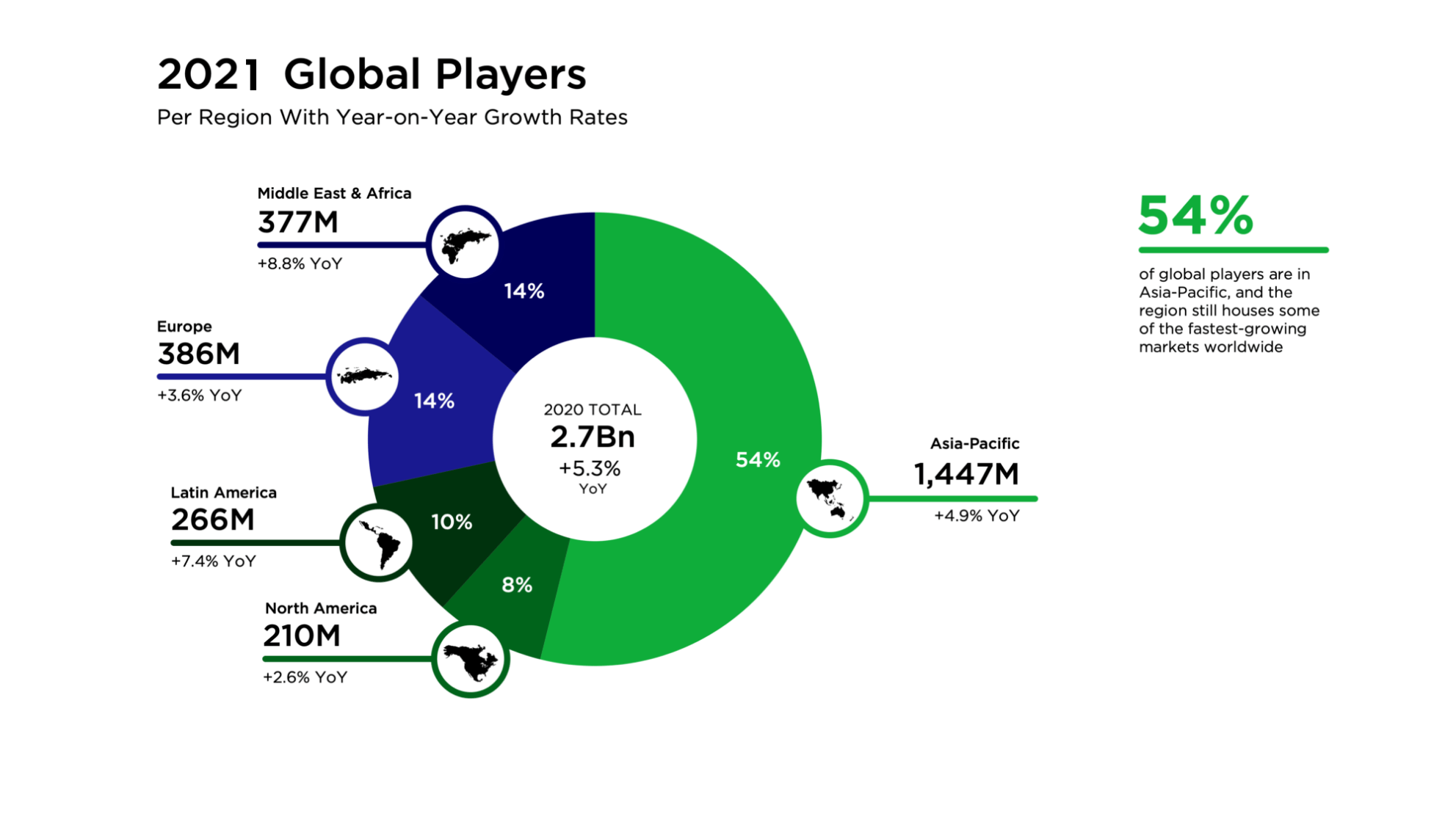 Asia-Pacific is projected to have the most significant market share in the gaming industry, with South Korea, China, and Japan displaying high potential for market development.
What Game Engines You Can Use to Build Your Gaming App?
Game engines define the overall framework of a game, which are used to manage all aspects of it. They are also responsible for rendering the graphics and delivering high-end audiovisual effects, hence providing unmatched quality in terms of mobile gaming. Here are some most popular game engines that you can use to develop your next gaming app-
1.

Unity3D - One Of The Most Popular Game Engines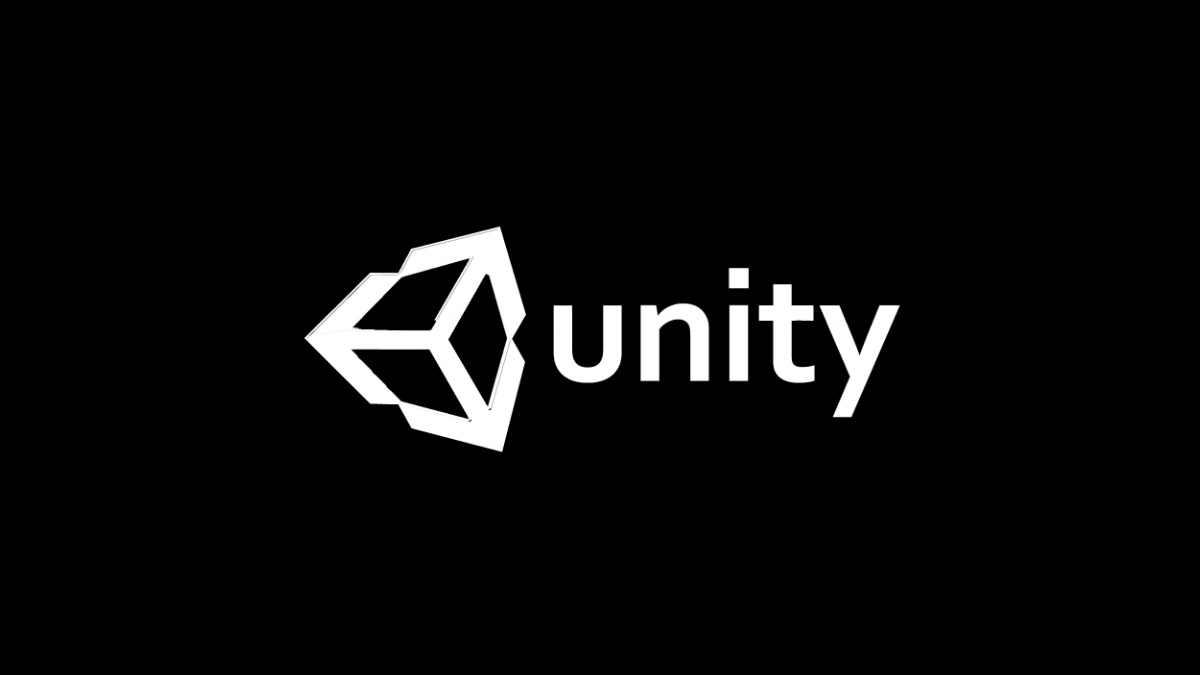 Unity is one of the most popular game engines, and it's best suited for mobile games. Unity3D has become so common among developers that you can find several tutorials online, which will help you get started with almost anything.
Unity is a cross-platform engine, making it more flexible, allowing you to create games for multiple devices with minimum effort.
If you're wondering how much Unity costs for commercial use, it's completely free of charge to use with a revenue cap of $100,000 per year. This is the main reason behind its popularity among developers who can target huge markets without paying any fees or royalties upfront.
2.

Cocos2D-X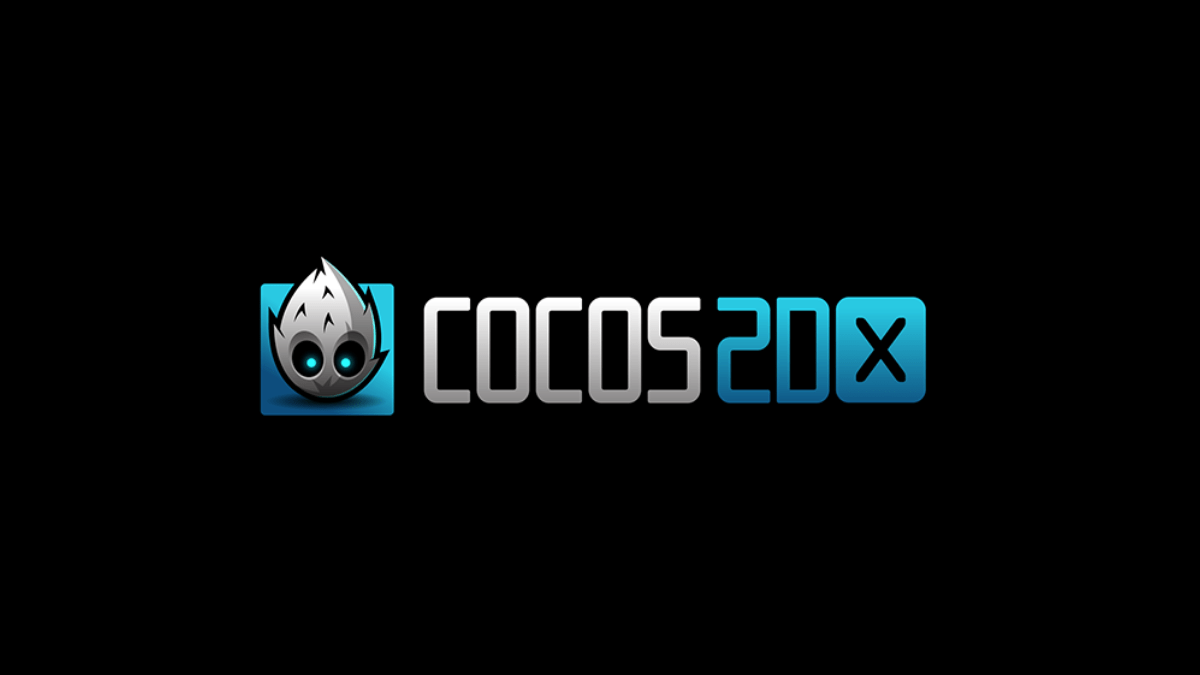 Cocos2D is one of the most popular game engines for beginners and advanced game developers. Unlike Unity3D, Cocos2D is not a cross-platform engine meaning that it will be harder to find tools for creating your games on different platforms.
It's also worth mentioning that Cocos2D is available at $99 for iOS and $399 for Android and iOS.
It's worth mentioning that Cocos2D is written in C++, but there are wrappers for other languages like JavaScript or even Objective-C that can simplify your development process using this game engine.
3.

Unreal Engine 4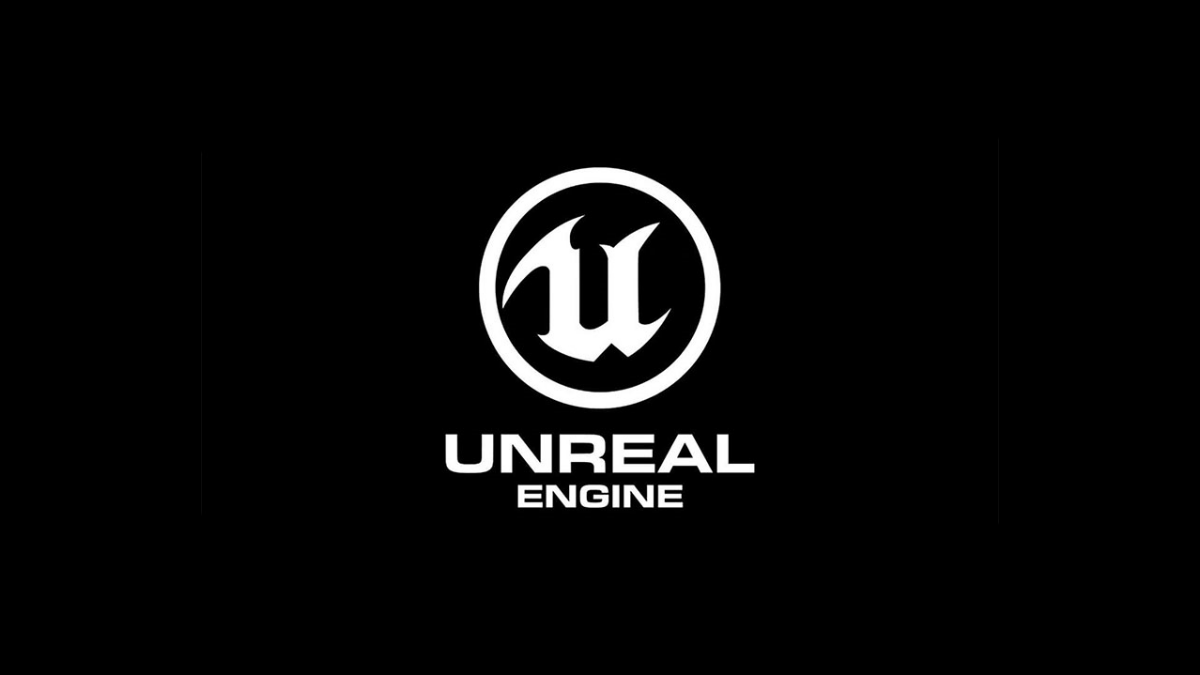 Unreal Engine is the latest game engine by Epic Games, which has become really popular quickly. The main reason behind its success is that this Engine provides great graphics even on mobile devices, and it works seamlessly with both Android and iOS.
Just like Unity3D, Unreal Engine is free for commercial use, but there are some limitations. You are only allowed to develop free apps on iOS and Android, but you have additional royalty fees for distributing your game on consoles or selling it as a paid app.
4.

Corona SDK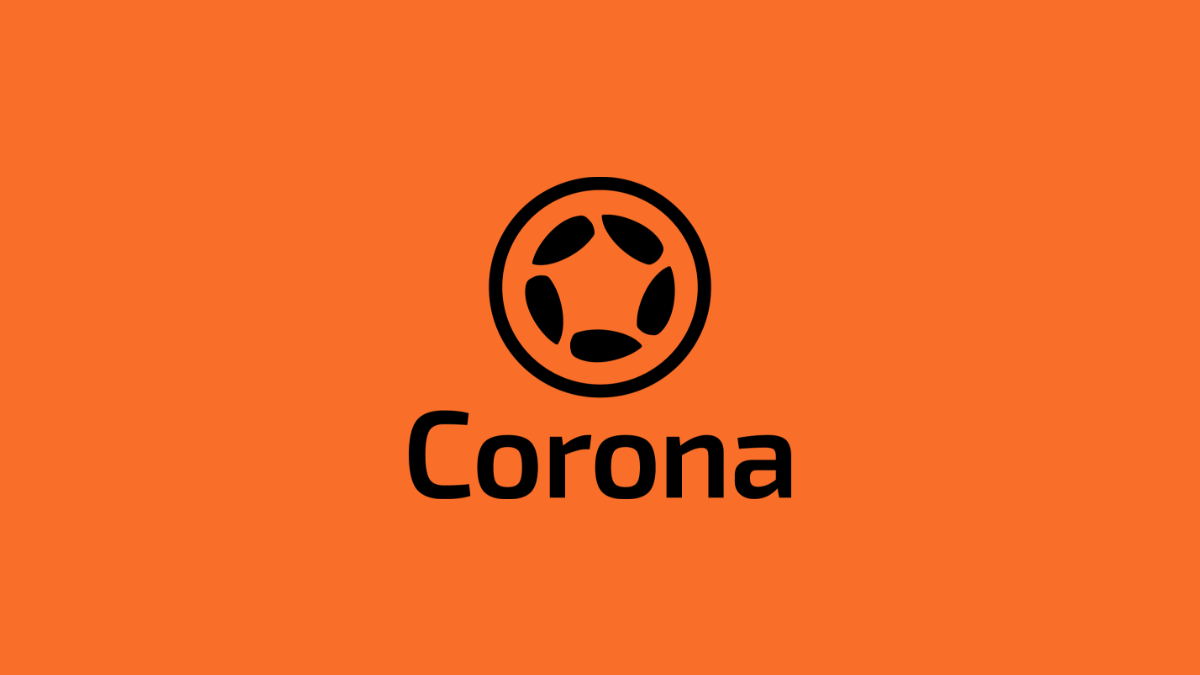 Corona is another cross-platform game engine that targets mainly 2D games, which can run on any platform without major problems. It also has a unique feature that allows you to create games without writing any code, making it one of the best game engines for beginners.
Corona is free for commercial use, but there are some limitations in terms of functionality. You can only develop free apps with Corona. But if you want access to all Corona features, you have to purchase Corona SDK.
Where Can You Publish the Game?
There are multiple channels available for publishing a mobile gaming app, but some of them work better if you want to monetize your apps.
In case you're not interested in making money from your games or just want to share them with friends and family, feel free to upload the files anywhere you want.
On the other hand, if you're looking to monetize your games, then you should consider the following stores:
1. Google Play Store
Google Play Store allows you to publish free and paid apps targeting the Android platform. You can set up your account using either your Gmail or Google+ account, and it only takes a few minutes to upload your game.
You can find many bad reviews about Google Play Store's approval process, which is really slow compared to other mobile platforms. On the other hand, this store has millions of users willing to try out new games.
2. Apple App Store
Apple App Store allows you to publish free and paid apps targeting the iOS platform. You can set up your account using either your Apple ID or Facebook account, and it only takes a few minutes to upload your game.
The main advantage of publishing on Apple's store is that you can be sure that all users will have access to the latest version of iOS, which means that they will be able to play any games you've published.
3. Amazon App Store
Amazon App Store allows you to publish free or paid apps targeting the Android platform, Kindle Fire, and other devices powered by Amazon's operating system. You can also create a developer account using your Facebook account, and it only takes a few minutes to upload your game. You don't have to pay any royalties for distributing your apps on Amazon App Store, but you can't upload paid apps unless you're an Amazon AppStore developer (which costs $99 per year).
How Much Programming Do You Need to Learn?
The answer to this question depends on how ambitious you are and what genre of games you want to focus on. If you're a beginner, the best choice would be using one of the previously mentioned game engines, which come with numerous templates and tutorials. On the other hand, if you already have some programming background or experience with development, you could get more out of the experience by choosing a more advanced game engine.
The main disadvantage of using advanced engines is that these are usually paid, but it could be money well spent if you plan to make games for a living. If this is not your goal, then make sure to download Corona SDK, which offers excellent 2D game development at no cost.
How to Begin with the Development of a Gaming App?
1. Understand Yourself And the market.
Before developing your app, you should be clear about yourself and what you want to do in the App Store! Ask yourself:
What am I interested in? (Developing games, websites, entertainment apps?)

What is my goal with the development of this app? (Make money with it? get to know other people, get media attention?)

Which audience should like my app? (Kids, men, and women between 20 and 40 years old, etc.?)

Where will I market my app? (All over the world or only in a particular country? What is this countries' audience like?)
2. Do Your Research
Once you know who you want to target and what features your app must have, start researching the app market and its players. There are numerous websites where users post reviews of apps they've tried and tested on their devices.
You can also visit the play store and iTunes to see how your competitors market their apps.
3. Build Your Idea
You should have a pre-developed idea of the app you will create. If not, start brainstorming and come up with what you want, or at least what your users want. You can also analyze your competitors and see which features their apps possess that yours might be missing. Once you know this, start designing your app's interface and how it will function on different platforms.
4. Identify Key Platforms
You can't develop an app for every platform. You need to choose the right ones for your business and target audience. Different mobile gaming apps are designed for different devices, so think about how big your potential user base is.
For instance, if you're aiming at users who primarily use Android smartphones, it's best to start with that platform. Afterward, you can also develop apps compatible with iOS devices and Windows Phone.
5. Develop, Test & Add Details
Now you're ready to start developing your app. You should know how much money you want to spend on its development and what features you'd like it to have. Remember that this is the first step towards creating a successful mobile gaming app! Once everything's ready, launch your app in the app stores and begin testing it.
You should consider adding details to your mobile gaming app so users can use it with ease, download other apps to their devices, find out more about you and stay up-to-date on the latest news for your game. Also, think about how many levels or stages you'd like to include in your app and start developing them.
6. Marketing
Marketing your app is as important as designing it! You'll probably spend a lot of time and money on its development, so why won't you promote or market it?
Let people know about your product and make sure they know the benefits they get from using it. Use social media, your website, email marketing, and so on to spread the word.
By following these steps, you'll be able to create a mobile gaming app that users will love!
7. Keep Updating
Once your app's launched, think of ways you can update it too. You should consider adding new levels or features based on user feedback or changing the interface. Your mobile gaming app shouldn't become boring, so keep it fresh and don't forget to use marketing tools to promote its new features.
Conclusion
All-in-all, to make a successful mobile gaming app, you should know what your target audience wants and how much you can spend on the development. Once the app is designed, start marketing it, and don't stop updating it!
Besides, you can always hire a mobile app development team if you get stuck anywhere or want an advanced app. Good luck!
About Author
---
Leave a Reply
Your email address will not be published
DO YOU HAVE ANY PROJECT
Let's Talk About Business Solutions With Us
India Address
57A, 4th Floor, E Block, Sector 63, Noida, Uttar Pradesh 201301